Exciting news! We have partnered with Books Are Fun and their Book Blast program to help build our students home libraries. For over 30 years,  Books Are Fun has been a trusted partner in promoting literacy. Today, our students learned about the Book Blast Program, literacy, and the importance of having their own books at home. Tonight, we ask you to take 7 minutes to help build your child's home library. Why I love this program:  It's guaranteed to put new, age-appropriate books into the hands of every student!  100% of all contributions go toward new books and classroom supplies. Books will be delivered to the school a few weeks after the event ends. It will take you about 7 minutes. There is NO financial requirement of you. Don't worry. All the information you provide is secure and only used for this program.  More books in your homes equals more pages being read! That's the goal. We're hoping for 100% participation. More information to come!
We're excited to partner with First Care Health Center this summer to offer 8 weeks of strength and conditioning for all VE athletes going into 7-12 grades! Please sign up in the Edinburg main office -- 6th graders going into 7th grade will sign up in the Crystal office.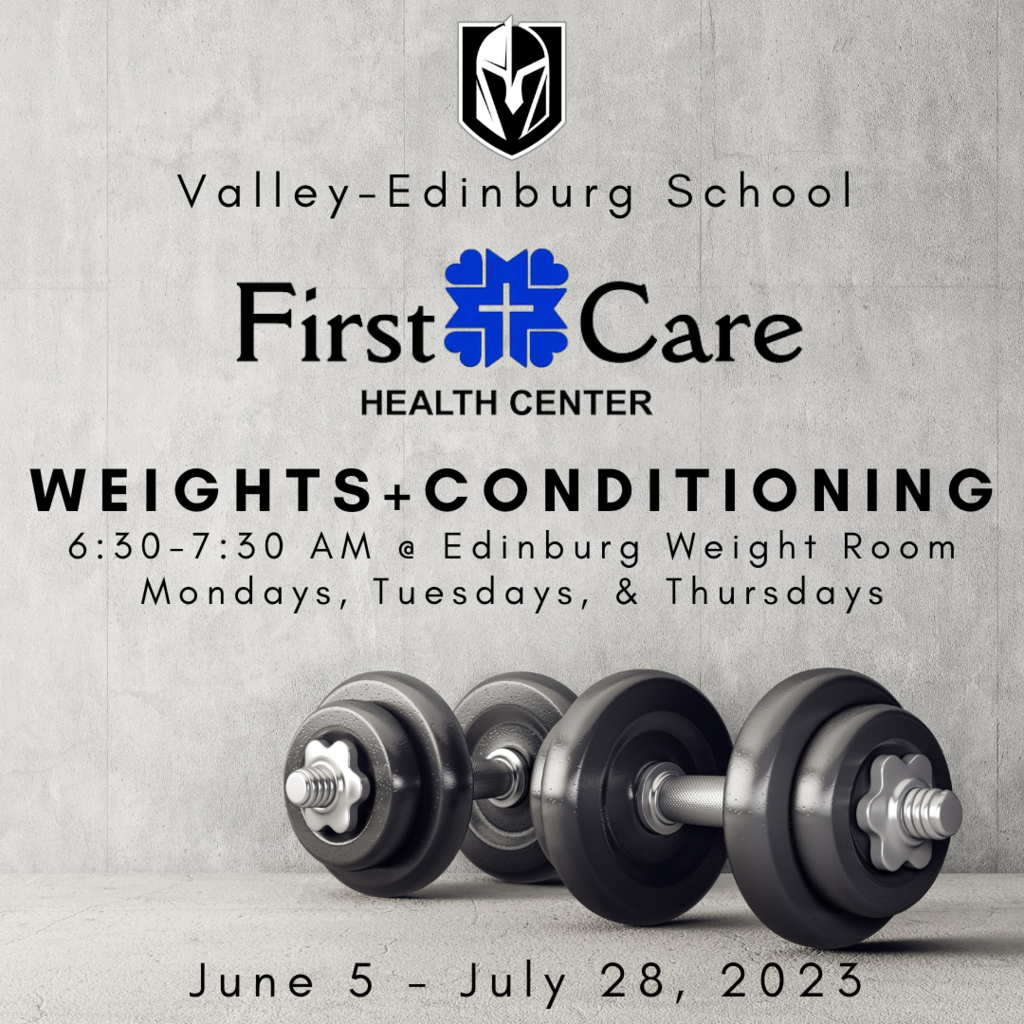 We are SO proud of Mrs. Fagerholt's Science Fair students who competed at the NE ND Regional Science Fair at UND yesterday. 7th graders, Gianna Hall and Milla Fagerholt, and freshmen, Elizabeth Fedje and Brooke Gullickson, will advance to the North Dakota State Science Fair at UND on March 30-31! Way to go, ladies!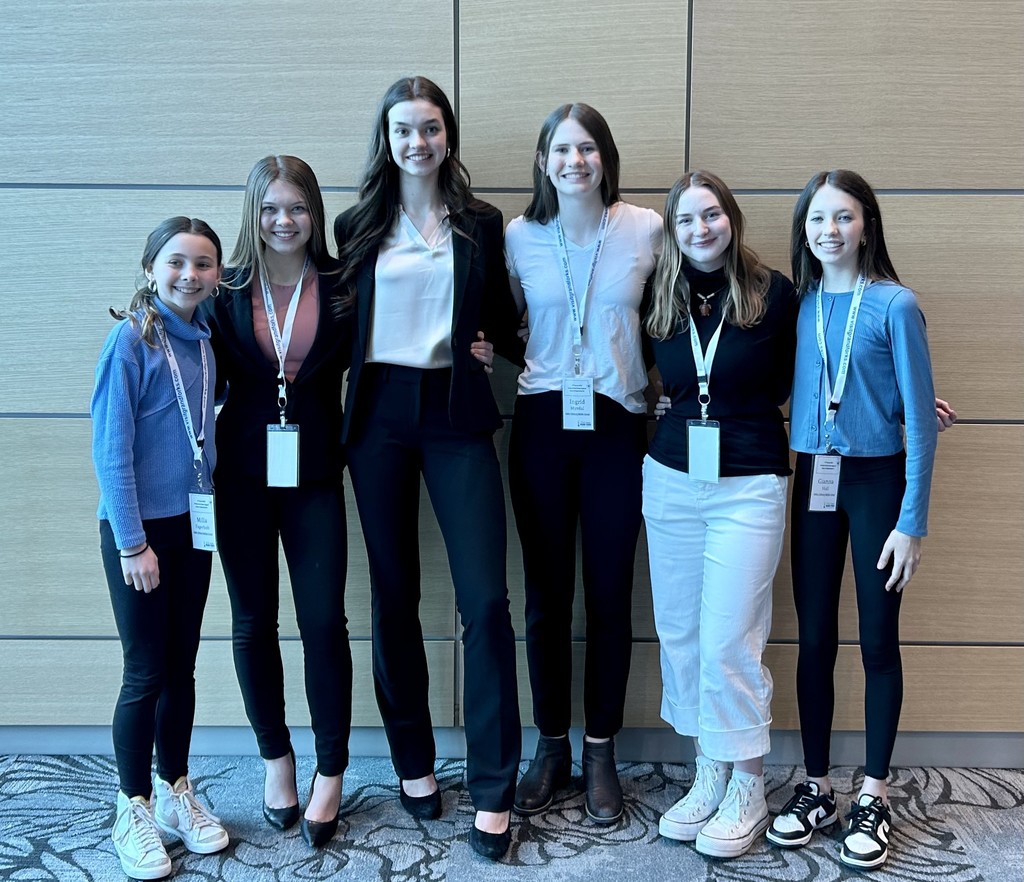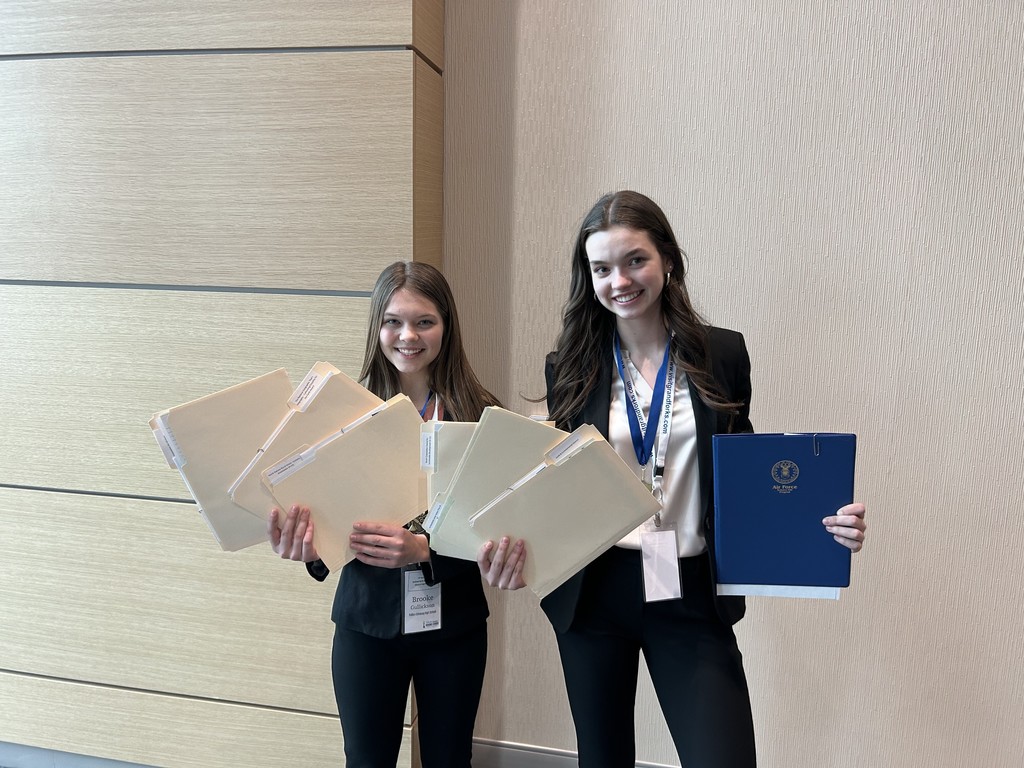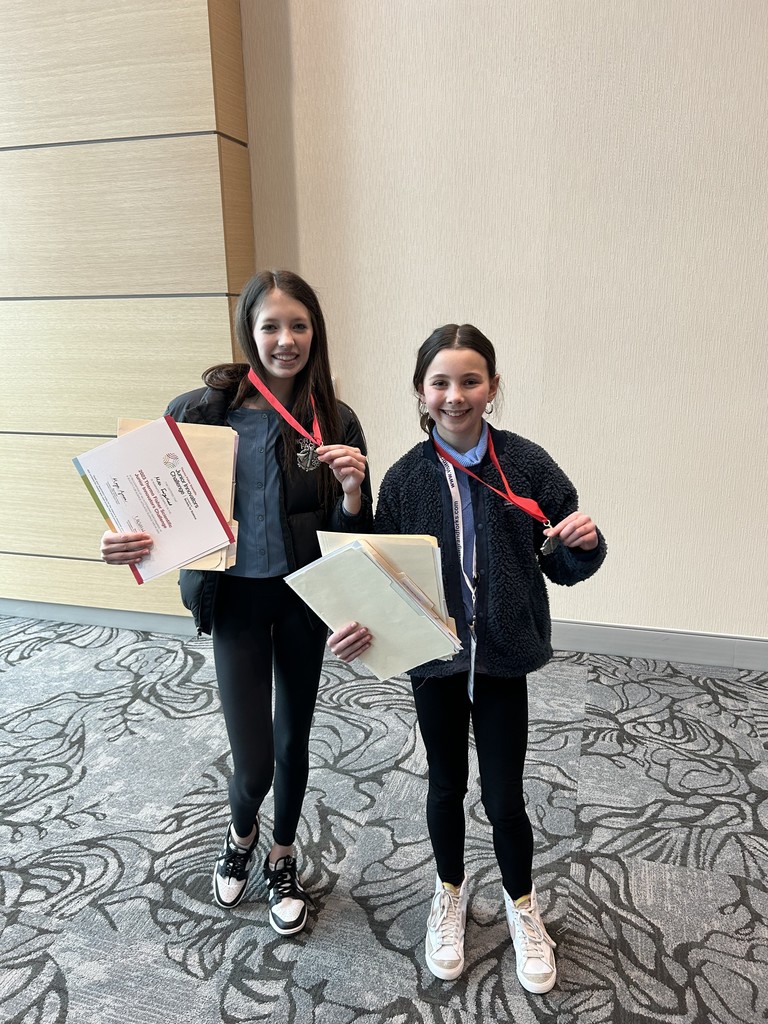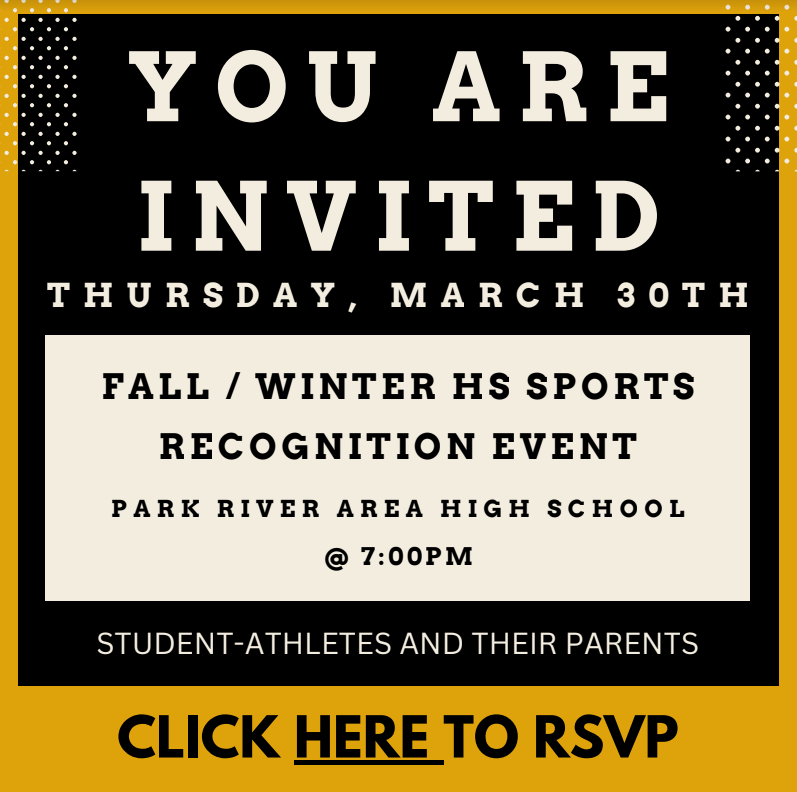 Our Preschool students celebrated Mrs. Hartz's Teacher of the Month award this afternoon with a fun pizza party from Maverick 105! Each student got to share why they love Mrs. Hartz and enjoy yummy pizza and a fun dessert :) To only name a few, our students shared they love Mrs. Hartz "because of her hugs" "because she loves me" "because she is nice" and "because she plays games with me!"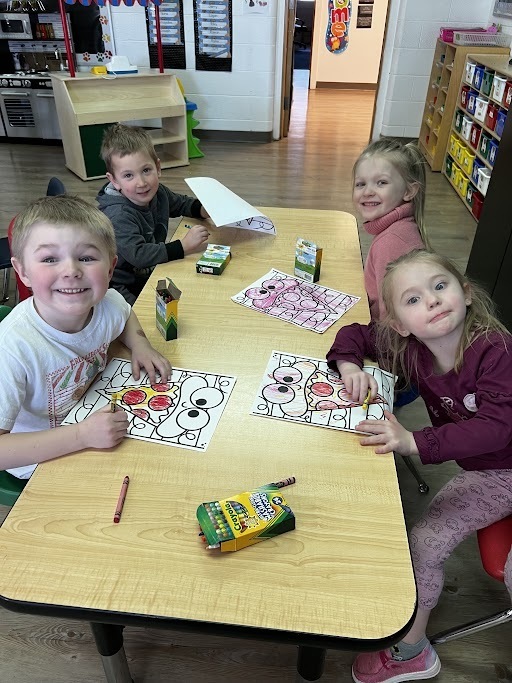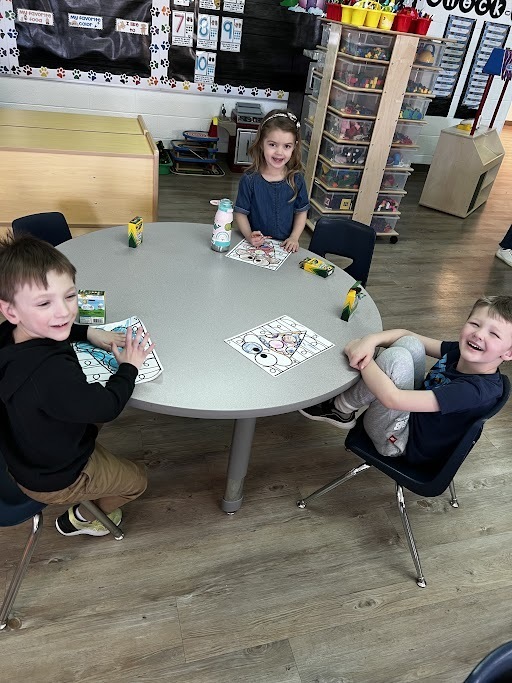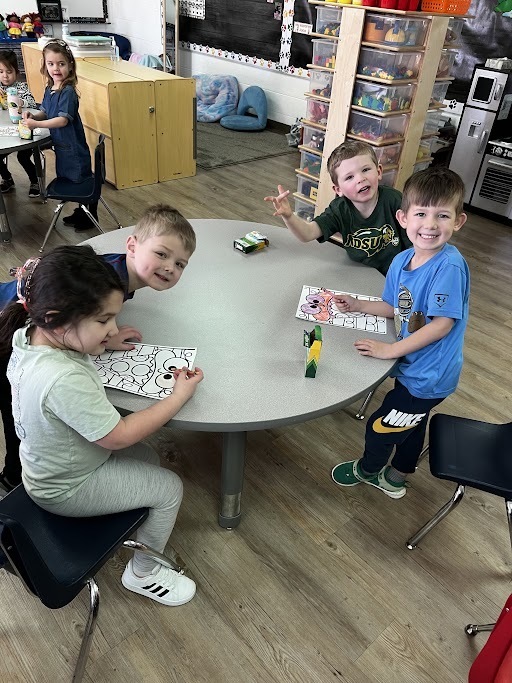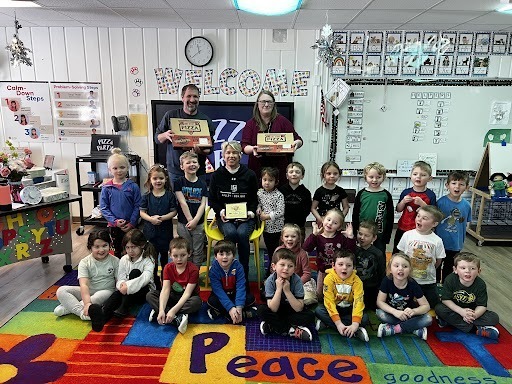 Congratulations to Ashton Knutson for advancing to the State FCCLA Star Competition with his Career Investigation project he presented in Petersburg yesterday! Way to go!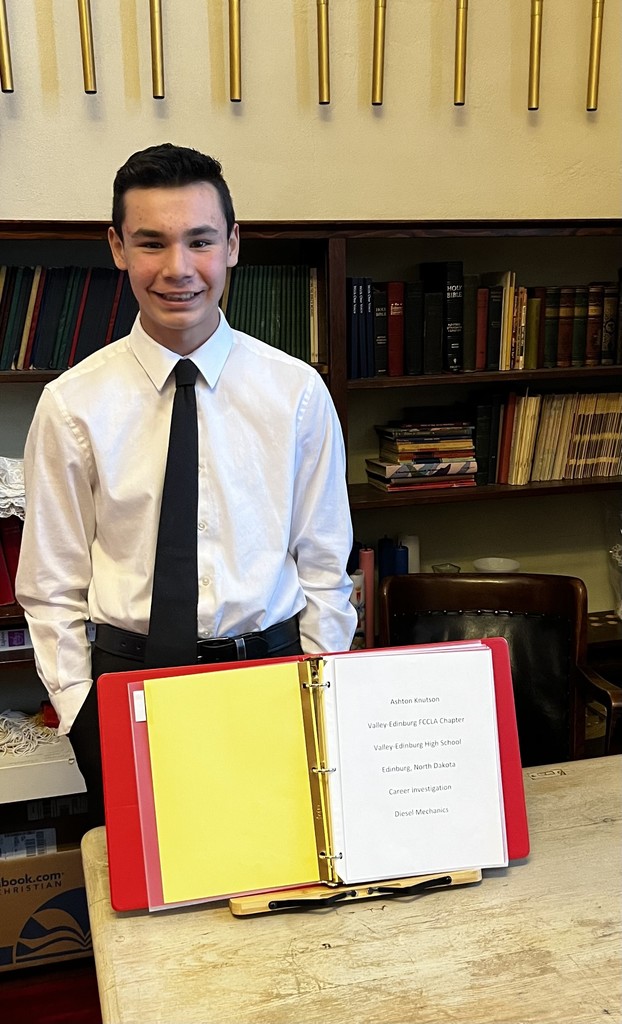 Congratulations to Valley-Edinburg's Varsity Academic Olympics Team for taking 1st place in the 8th Annual Walsh-Pembina Counties Academic Olympics competition held on Tuesday! Sixteen teams from the counties competed, and we are so proud of Jonathan, Andrew, Killian (back row), Evan, Harley, Isabella (front row), and Coach Laxdal for their hard work. They will compete at the Regional Competition at Hatton on March 1!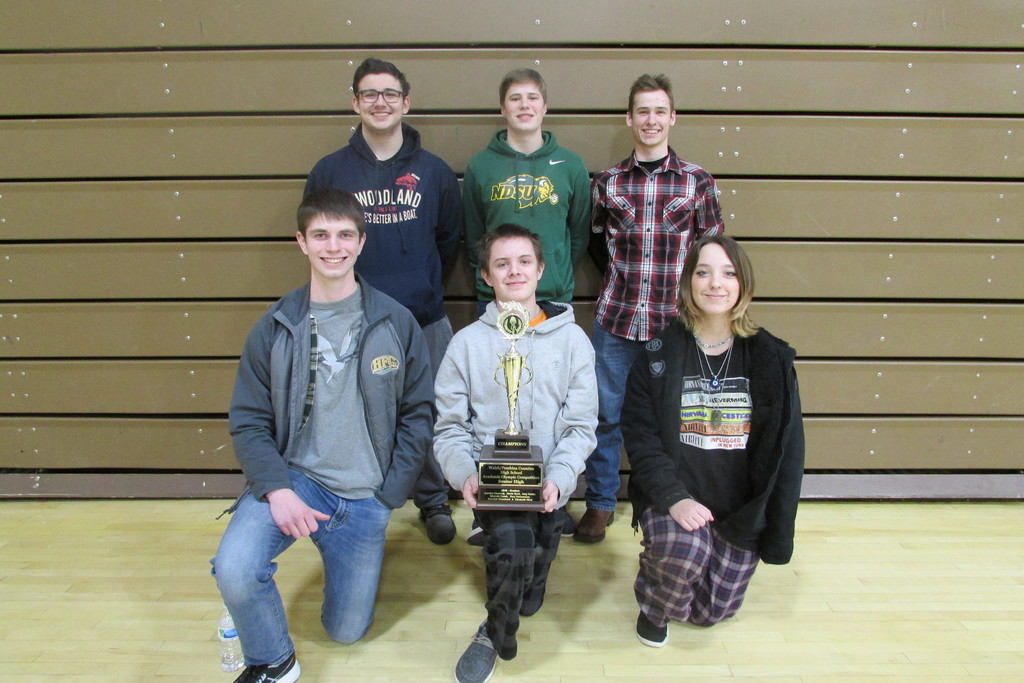 We love our Northland Potatoes in Tater Town, USA!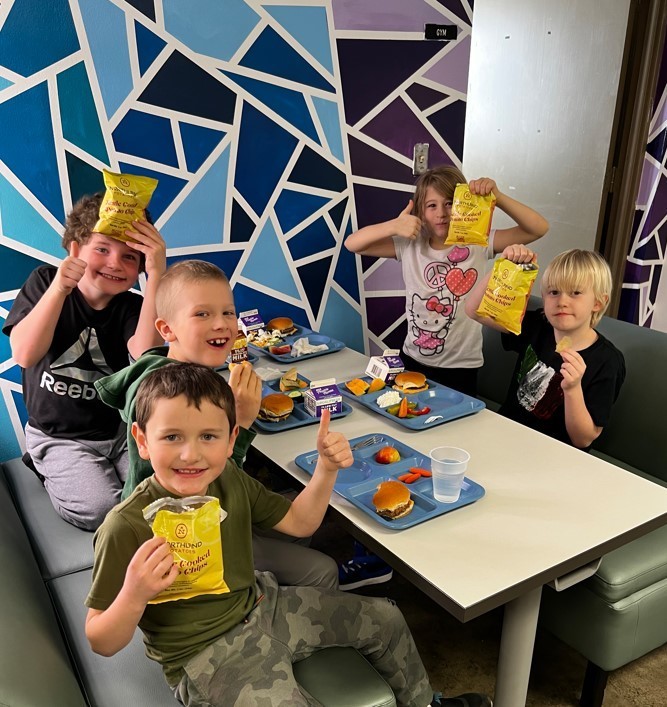 We had such a fun night at ESP Family Night! Thank you to our families for attending and our ESP Staff for such a fun evening full of yummy Hall's potatoes, fun and bingo! **Thank you to Hall's for donating the delicious potatoes for our event!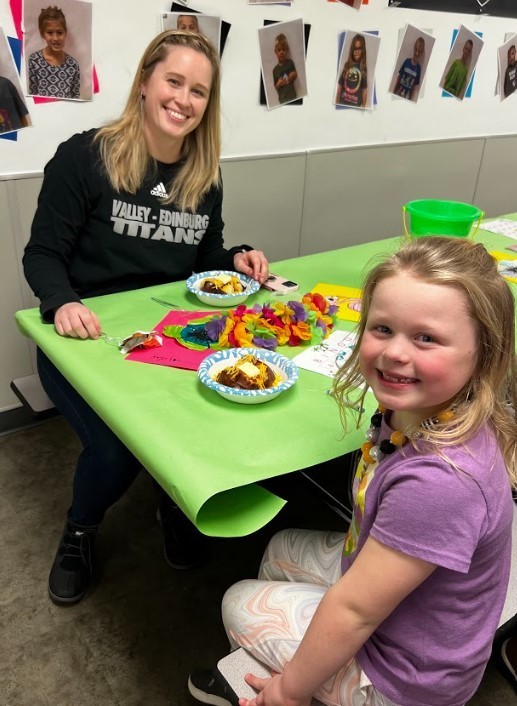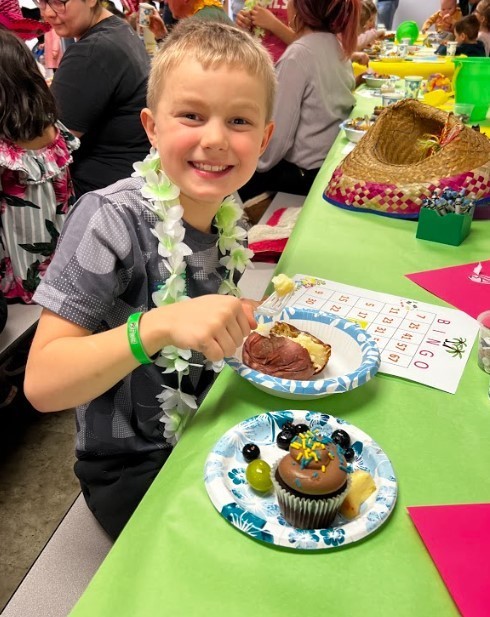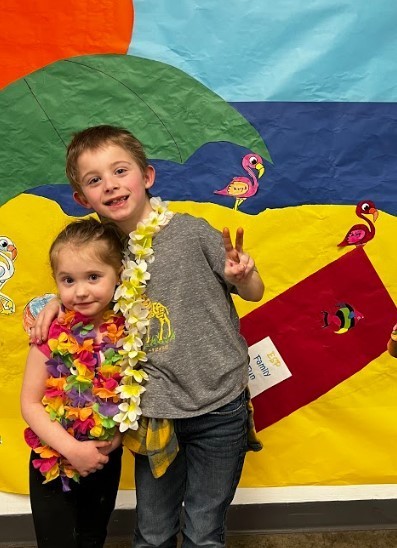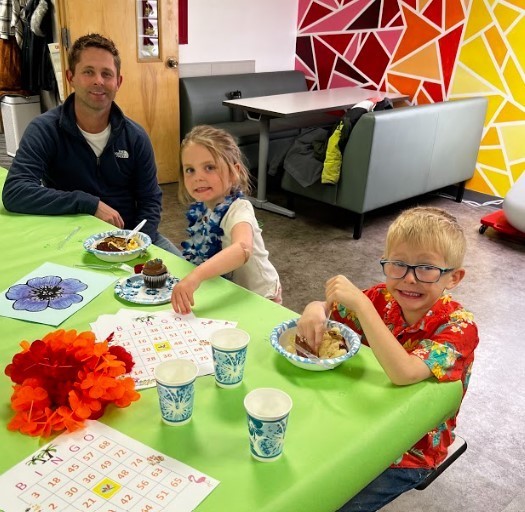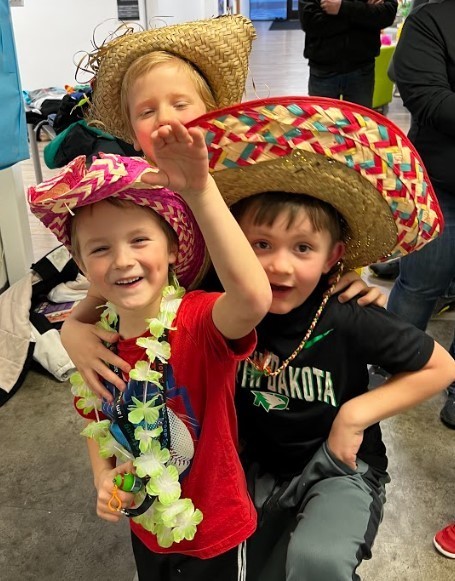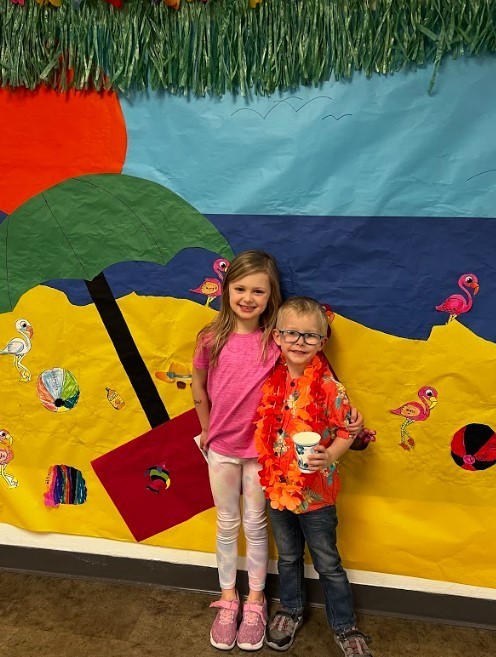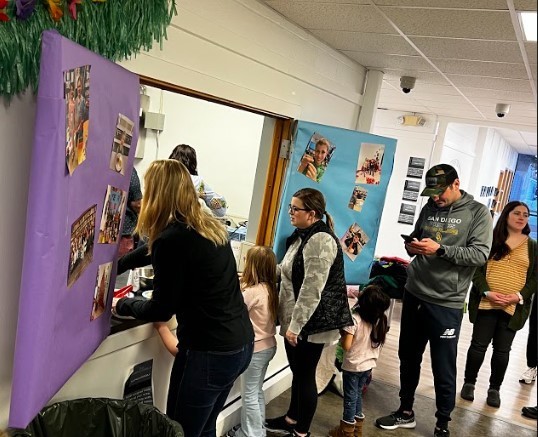 Today's Battle of the Books regional competition in Park River. There were 8 teams total. Students competed from Park River, Grafton, Cavalier, and Valley-Edinburg. All teams competed in 4 rounds of questions based on a 28 book list. This was our first year competing, and our teams represented Valley-Edinburg well. Team 1: the Bookworms took 4th place! Congratulations!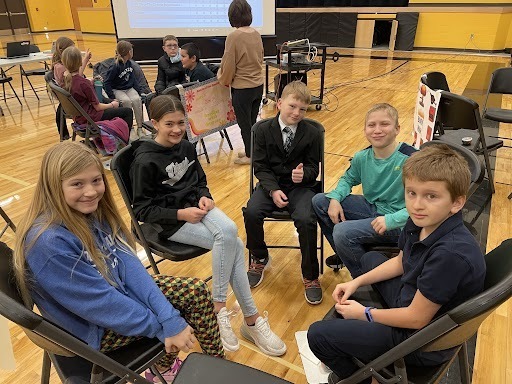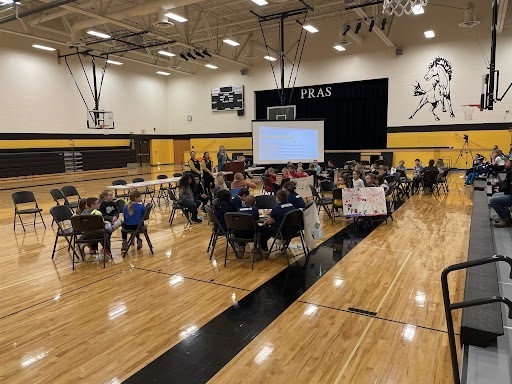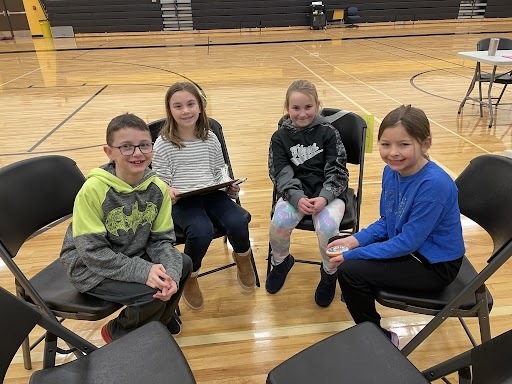 Congratulations to our junior high VE MathCounts team, Lucy, Cylus, Ingrid, and Gianna and their coach, Mr. Johnson, for taking 2nd place at the Pembina County MathCounts Meet! Ingrid also took 2nd place in the individual competition. Way to go, Titans!!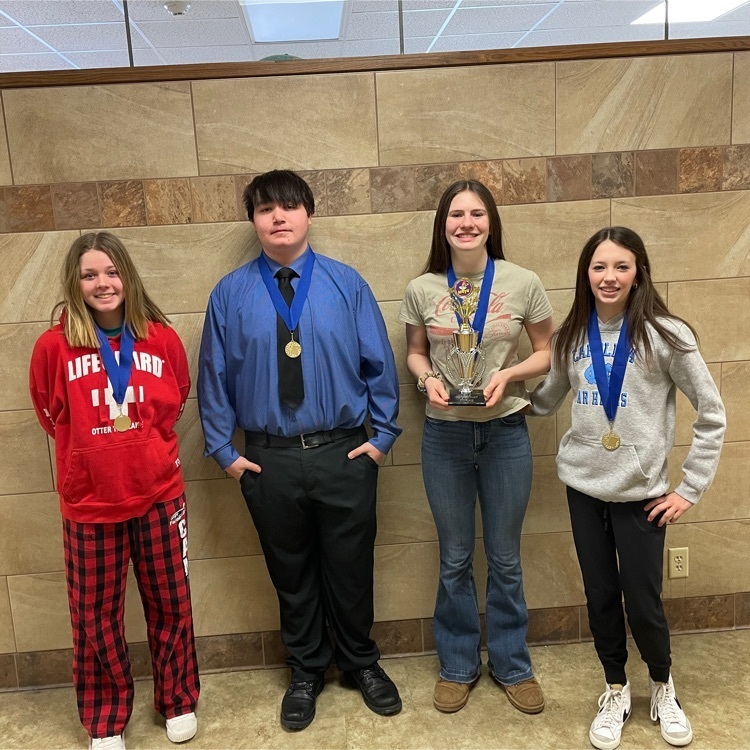 Thank you to Patty Gorder from Namaste Yoga Studio in Grafton for another great night of mindfulness for our ESP students!

Interested in working with awesome kids and other teachers?? Consider becoming a substitute teacher or paraprofessional substitute for VE! See information below. Requirements: Official transcript documenting a minimum of 48 semester hours of college coursework - Successful background check completed with ESPB - Online application for the interim substitute license. The substitute license is $85 and is valid for a period of 2 years. The license expires on the applicant's birthday. A substitute license allows a person to be a substitute teacher grades K-12 in all ND schools. OR ***ESPB has partnered with Frontline to provide online training to individuals with less than 48 credits of college education who are interested in substitute teaching. The training costs $180 and takes approximately 20 hours to complete. Please click on this link to register for the training and make sure you select North Dakota.
https://www.frontlineeducation.com/substitute-teacher-training/
Once an individual completes the training, they will use the ND Teach Login button above to register and apply for a substitute teaching license. Upon submission of their application, an applicant will be required to also submit the following documents: Frontline Training Completion Certificate Fingerprint background check packet - Please print these forms and follow the instructions:
https://www.nd.gov/espb/sites/www/files/documents/Complete-Fingerprinting-Instructions-1-16-20.pdf
Copy of High School Diploma or GED certificate - OR - Official college transcript with any credit earned

Do you have an incoming preschool student? Please complete the form below for our 2023-2024 Preschool Registration! Students must be 4 by July 31st, 2023 to qualify for preschool.
https://forms.gle/8sthqJ9a1ND9sMtB9

Mental health support and resources such as therapist options can be difficult to find in our rural communities. Please complete the following survey to help us gather our community needs for the potential offering of a therapist office space in our schools. We are considering the option of allowing an outside agency for mental health support to work out of the school and would like your feedback.. Thanks!
https://forms.gle/bsDK8nbKSmZXya4WA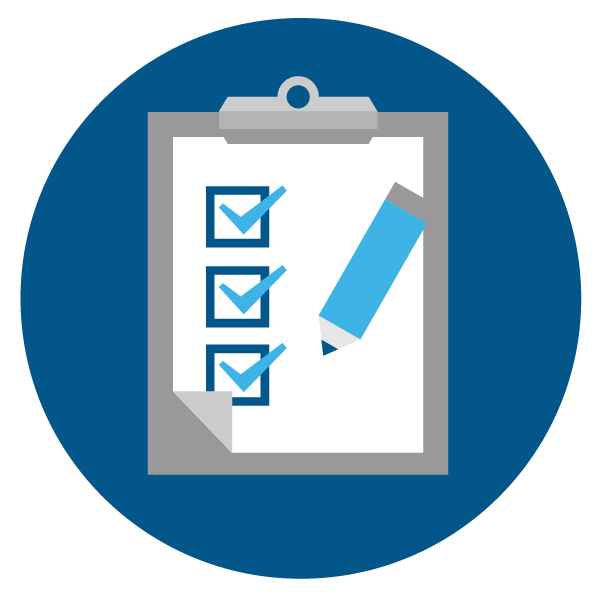 Teachers are students too! The staff at VE has been working all afternoon at a training to learn and grow as educators! We appreciate their dedication and commitment to this great profession!
We are so proud of Scarlett Dreger and Gianna Hall for being chosen for All-State Jr. High Choir from hundreds of entries! The girls participated in the choir festival this past weekend in Bismarck.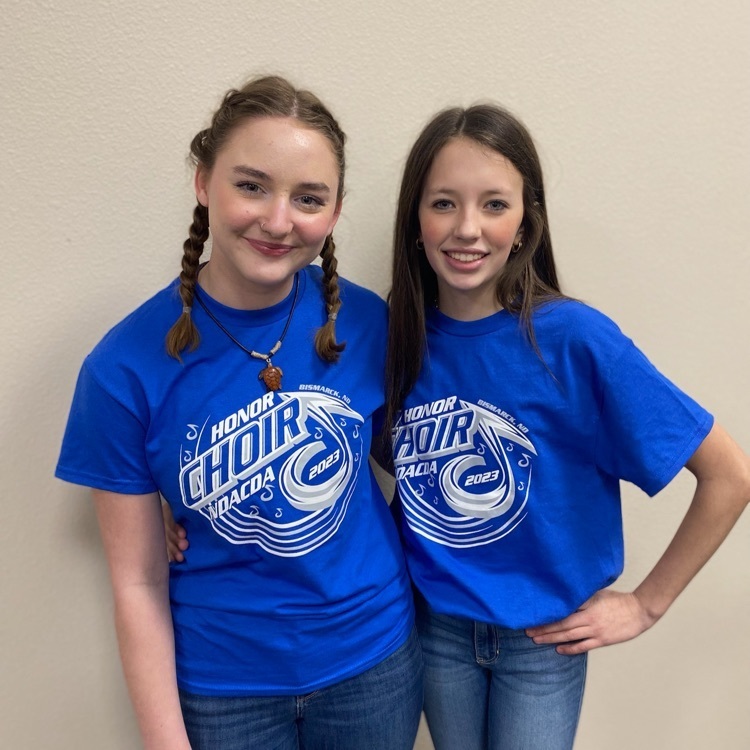 First place for our 7th graders in the Flurry Division of the PCE Girls Basketball Tournament in Cavalier this morning! Way to go, Titans!